OUR SERVICES
LET US CAPTIVATE YOU WITH SURFNESSLODGE SERVICES
Surfness Lodge is a front side ocean view accomodation in Baleal, Portugal
. The sound of the waves gives you a warm and relaxed atmosphere in each room.
Surfness Lodge is a spiritual place
where you can recharge yourself.
Surfness Lodge
offers 5 different kind of rooms, confortable in summertime and wintertime, 1 kitchen, 1 living room, 5 bathrooms, 1 surfrack and barbecue area.
Surfness Lodge
is in a prefect location:
20 meters to Lagide surf spot
300 meters Cantinho da Baia surf spot
5 min to Supertubos
45 min to Nazarè
We can book for you:
Surf and Sup School (and rent materials)
Yoga lesson
Massage
The right combination of sport, nature and relax to make you enjoy your stay in this amazing place.
Surfness Lodge is a front side ocean view accomodation in Baleal, Portugal. The sound of the waves gives you a warm and relaxed atmosphere in each room. We have a lot of surf spots around the lodge for all levels in all climatic conditions.
Thanks to the high level of waves, here in Supertubos it takes place the Asp World Tour Rip Curl Pro Portugal, the biggest surf event in the world.
The Surfness Surf School cooperates with ISA (International Surfing Association) and Portuguese Surf Association with a view to have the best quality of services to offer for beginners, intermedium and advanced, that's why we work just with personal coaching or small groups.
---
Discover Sup on the amazing waves of Baleal and Peniche or on the calm Obidos lagoon.
---
Yoga and mental relaxation
Choose to spend your holidays in a wonderful place, where you can relax watching the ocean and walking in the middle of the nature.
Yoga and meditation can help you improve your ability to concentrate in two ways. First, it can make you better at focusing on something specific while ignoring distractions. Second, it can make you more capable of noticing what is happening around you, giving you a fuller perspective on the present moment.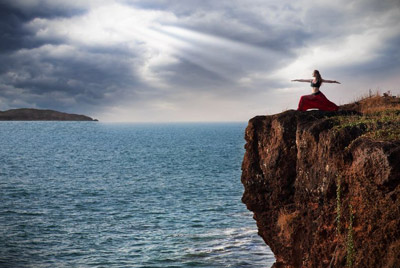 ---
In this peacefull place you can find the right massage for relieve your tensions and to calm your body and soul.
---
Biking is the best way to keep in shape and discover unique landscapes at the same time.

Choosing our ocean-view accommodation in Baleal, you will treat yourself to unforgettable moments.

Surfnesslodge cares about well-being, and so you could enjoy your stay among ocean waves, sport and nature.
We offer you several opportunities to keep in shape, depending on your skills and training level.

Improve your resistance with the help of our professionals, that will follow you in the training and teach you to empower your body.
You could go biking to interesting places such as Almagreira, between nature and sea, Consolacao, surfers' homeland, and Nazare, with its wonderful beach on the Atlantic Ocean.
---
TRX by the seaside for your holidays at Surfnesslodge. TRX is a suspension training technique which is practiced through a series of exercises intended to improve strength, balance and resistance.

A sport that keeps the body off balance in order to train it and make it increasingly powerful and handsome. A good help also for heart, muscles and posture.

You will work out by using your body weight, as well as tools made up of handles and straps.
Discover TRX at our lodge, we will host you offering you an ocean-view, greenery, sport and the necessary relax.

Our expert professionals will follow you, teaching you the secrets of this interesting sport.
---
Either plunged in the greenery or by the foreshore
accompanied by the sound of the Ocean
, you could enjoy breathtaking landscapes while running.
Running is the best way to work out and get in perfect shape
.
Choose to run by the Oceanside, to live long and because running:
trains the heart and stimulate the muscoloskeletal system;
fights ageing;
develops the immune system;
Spending holidays in Surfnesslodge doesn't only mean relax and enjoy the nature, but it is a real recharge for the soul, between sports and a beautiful nature. Sea, warm, nature and a lot of fun in a brand new structure on the Oceanside.
---
Extra services - Indoboard
IndoBoard is the best and funniest way to learn surfing
!
Among the main benefits of IndoBoard we can find:
improvement of coordination;
better balance skills;
strengthening of muscles and joints.
Here at
Surfnesslodge
you'll have
the chance to try IndoBoard innovative trainings
, that will teach you how to approach surfboards, sup and all balance sports.
IndoBoard is more than just a sport
; it gives you the chance to meet people and live funny moments, learning Tricks and challenging yourself. SurfnessLodge & Indoboard Team Italia ASD with Nicola Cerciello, professionalism and fun for an unforgettable surf camp.